With Fedor at the helm of a world-class product team, Bamboo Rose will accelerate value creation, delivering the next generation of world-class retail technology.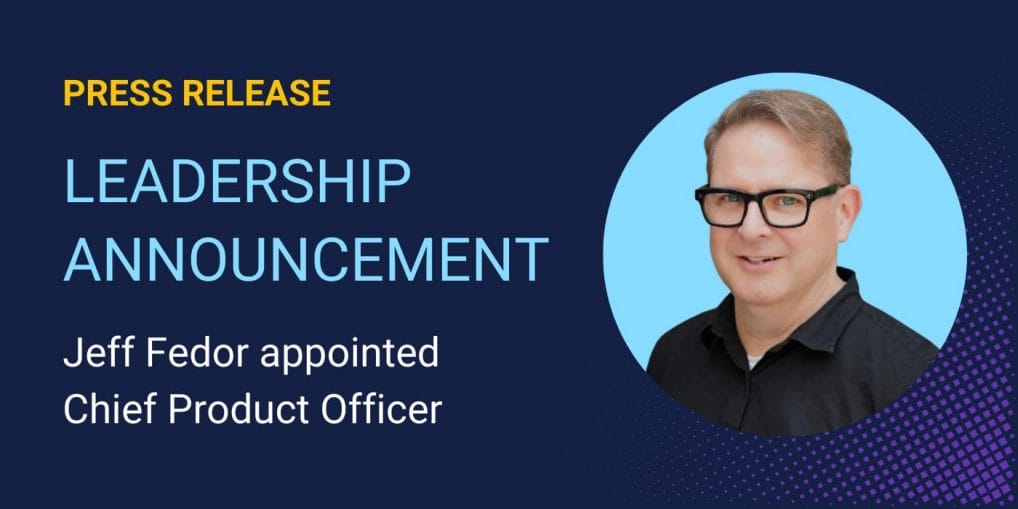 BOSTON, Mass. – November 9, 2023 – Bamboo Rose, a leading provider of retail management technology solutions, is thrilled to announce the appointment of Jeff Fedor as Chief Product Officer. Jeff joins Bamboo Rose following the exciting acquisition of Backbone PLM, where he served as CEO.
With his inspiring leadership style and passion for creating world-class products, Fedor is set to play a pivotal role in elevating the Bamboo Rose platform roadmap, reporting directly to Bamboo Rose CEO, Matt Stevens.
Backbone's hallmark of product excellence was evident in many forms of customer feedback during the acquisition, one stating, "It's like iPhone software for the garment industry. Easy to train on, easy to use, easy to customize." Fedor's vision for the company's product strategy prioritizes elimination of end-user pain and leveraging automation wherever possible. Sometimes the best UI is no UI.
Fedor brings over 30 years of experience as a seasoned SaaS executive, having founded four companies and worked as a technical architect for a global financial standard. He has also served as a product strategy consultant for industry giants such as Apple, Google, LVMH, and others. His expertise and dedication to continuous discovery make Fedor the ideal innovator to deliver Bamboo Rose products that customers will love.
In his new role, Fedor will work closely with customers to understand pain points and build products that not only address their current challenges but also anticipate future requirements. "I am thrilled to join Bamboo Rose, leading the product function. Our team is dedicated to transforming the retail industry and we have the best global customer partners to help us along the way," said Fedor.
Matt Stevens, CEO at Bamboo Rose, expressed his confidence in Jeff's leadership and product intuition, stating, "We are incredibly fortunate to have Jeff on our team. His wealth of experience and proven track record of product innovation will be instrumental in our mission to win the next class of global retailer logos. With Jeff at the helm of a world-class product team, we are confident that Bamboo Rose will accelerate our value creation, delivering the next generation of world-class retail technology that empowers our customers and drives their success."
To learn more about Bamboo Rose, please schedule a meeting with our team or meet Jeff at the PI Apparel Supply Chain Forum in NYC (November 28 – 29, 2023).
About Bamboo Rose

Bamboo Rose is the leading collaborative product development, sourcing, and supply chain platform for retailers and consumer brands; helping companies bring great products to market faster, more efficiently, and at higher margins. With deep vertical expertise in industries such as fashion & apparel, food & consumables, and general merchandise, Bamboo Rose empowers businesses to manage supply chain complexity with ease. https://bamboorose.com/

Media Contact:
Jennifer Schiffman
Chief Marketing Officer
(978) 281-3723