Looking back throughout history, we can easily point to any unprecedented occurrence as the driving catalyst for change. Think about 9/11. When we enter an airport today, we're bombarded with long lines, extra thorough security screenings, and a feeling of anxiety that only subsides when you're back on solid ground. Travel, whether it's cross-country or across the pond, is drastically different than it was 19 years ago.
Now, we're once again in the midst of a cultural shift as the world embraces the "new normal" of everyday life. The swift spread of the novel coronavirus has forced people everywhere to make drastic changes in the workplace, the classroom, and even the local market, all in an effort to ensure public safety.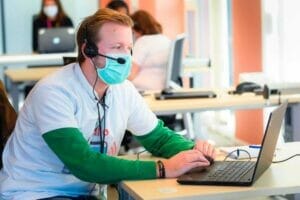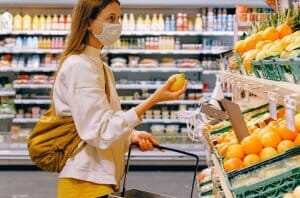 But COVID-19 hasn't just impacted change; it's accelerated the need for it, especially when it comes to retail. Transformation, whether prompted by strategic partnerships, innovative revenue streams, new customer channels, or pioneering sales models, is critical to organizations' survival in this Darwinian age of retail. Interestingly enough, analysts agree that the use of a multi-enterprise platform (MEP) is a major first step in the right direction.
In a recent survey co-sponsored by Coresight Research and Bamboo Rose, we asked 118 American retailers and direct-to-consumer (DTC) brands about the business challenges they now face as result of COVID-related impact. Not only that, but we asked if they're considering any operational changes or strategic investments to counteract future disruption as well.
Curious to know what these retailers had to say? Then take a look at our report, "New Reality Demands a MEP-Powered Transformation of the Retail Supply Chain." We'll unpack these answers and more, plus provide some helpful thought leadership tips for any company looking to push forward in today's new normal.
And to learn even more benefits a MEP can bring to your retail organization, check out our blog, "Top Five Reasons You Need a Multi-Enterprise Platform."